Production~Editing~Sound: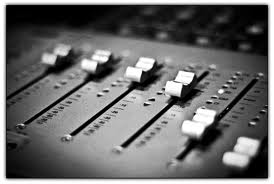 BE REAL Management and Marketing offers a team of experienced broadcast editors and digital mixers.
BRM Santa Clarita Recording Studio offers relaxed environment to record and produce commercial spots and weekly radio shows with personalized attention and dedicated engineers.
Complete editing service that will image your LIVE or Pre-Recorded audio, into an effective radio show presentation that brings your creative  marketing vision to life.
Includes:
Show Open
Bumpers
Segment Rejoins
Commercials
Promos and Show Disclaimer
Be Real Management will enhance your audio with digital editing software
, including transitions, music beds, sound-bites, voice-overs, special affects and creative elements !
Be Real Management offers assistance with radio show tracking per market/per station.
Our dedicated team customizes your radio broadcast content to your specifications, taste and style, while delivering a quality broadcast-ready product.